After 10 years of building the Brouwerij 't IJ brand, something a little special – their first beer in a can.
This was a nice challenge for us – to translate the iconic Amsterdam brand to a can and also allow the new beer to show off its own personality – Blondie, an unfiltered blond beer that is supple, smooth and a little bit special.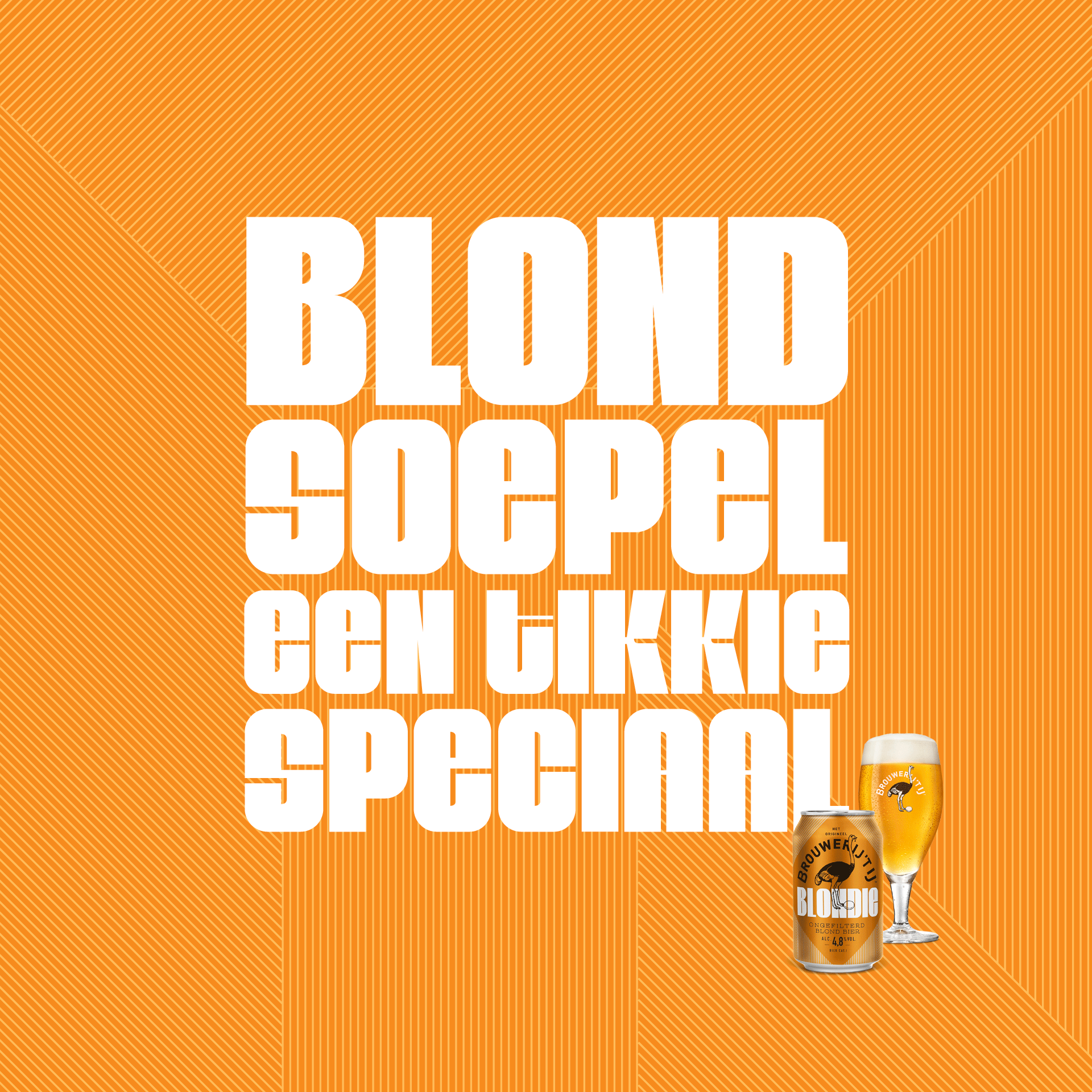 The resulting Blondie design is also little bit special. It's a really accessible craft beer, with loads of personality. So we created it's own design language, palette and tone of voice – playful, easy-going and light hearted.
And many thanks to Glenn & Boudewijn who created three epic commercials to show what Blondie is all about.